GOA/SAETO offers a wide number of knowledge bases for surveys demanded by the different Excellence Models. The software modules named in the picture are given as an example and do not represent the full number of available knowledge bases. The number of available modules is continues to grow via a wide number of research projects and commercial development contracts.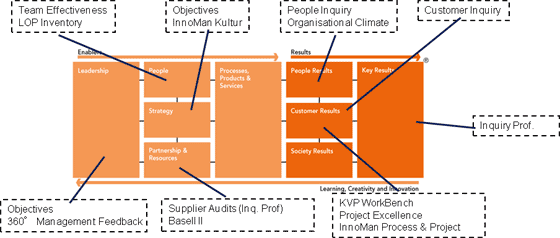 The generic solution can be extended by a number of knowledge bases, that contain multilingual, task specific question catalogues and processing rules.
These "standard" surveys can be enhanced by surveys using a multilayer approach, as for example the 360° Feedback Methodology, which can be used e.g. for measuring the efficiency of leadership.